Hardy, AR -- mid 1950's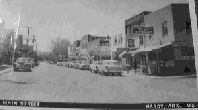 Tour OLD HARDY TOWN
---

Prior to 1880, Hardy, AR did not exist. Only a few families lived in this heavily timbered area, and not until the completion of the railroad did the boom times come. Thanks to the railroad, much was needed - a water tank to service locomotives, a station to take on and unload passengers and freight, housing for its employees, and various other services. The town of Hardy was officially founded in 1883, and was named for James A Hardy, Jr., a 25-year-old trackage subcontractor who saved his boss's life.

Visit HARDY Website
Water Wheel Flea Market
---
Visit Water Wheel Flea Market
FOR SALE
Water Wheel
Flea Market
18.5 acres, Flea Market, 3 bdrm home, Concession Trailer, room to expand / develop.
Located 8 miles east of Hardy, Arkansas on HWY63/412 in the beautiful Ozarks Mountains.
---

Visit Sue's
Furniture and Antiques
Al's Saddles and Tack
---
SITE MAP

Don't get lost!
Arkansas maps showing area
Click below for AREA WIDE MAP. Excellent overview showing communities in several counties along the Missouri border. Hardy is in the top area of Sharp County (YELLOW).

ozarkgateway.com MAP
---
KAIT-8-TV Jonesboro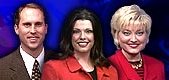 KAIT8.COM For the best ONLINE weather click on WEATHER on the left at KAIT8, then on the weather page, below the 7-day forcast you'll see K8 Digital Doppler Radar Pop Up Window . Click on it for an area scan.